news
Espressif Announces the Launch of ESP32 Cloud on Chip and Funding by Fosun Group
Shanghai, China
Sep 7, 2016
Espressif announces the launch of ESP32 Cloud on Chip and a Series B round of funding led by Fosun Group.
On September 6th, 2016, Espressif Systems, the leading vendor of IoT chips in China, held a press conference about its new product, a Dual Core Wi-Fi + BT Combo MCU at Shanghai Parkyard Hotel. This follows the trend of deploying more powerful Wi-Fi + BT-enabled 32-bit MCUs in the IoT market.
Business Investment Funding by Fosun Group and Strategic Partners
Espressif Systems is delighted to announce that it has secured a Series B round of funding, led by Fosun Group with the participation of strategic industry investors including Haier SAIF and Midea Group.
At the press conference, Mr. Wang Qunbin, Executive Director and President of Fosun International, said: "Fosun Group is committed to becoming a world-class investment group. In doing so, it has been looking for potential Unicorn Companies and those companies that are able to take advantage of the latest trends and opportunities. That's why Fosun Group chooses to invest in Espressif Systems. As a pioneer of the domestic IoT chip industry, where foreign monopoly of chips has led to a fiercely competitive market, Espressif Systems stands out among all competitors for its product competitiveness and unbeatable value for money. With its capital and industry background, Fosun Group will help Espressif Systems to achieve fast and great progress in the golden age of IoT development."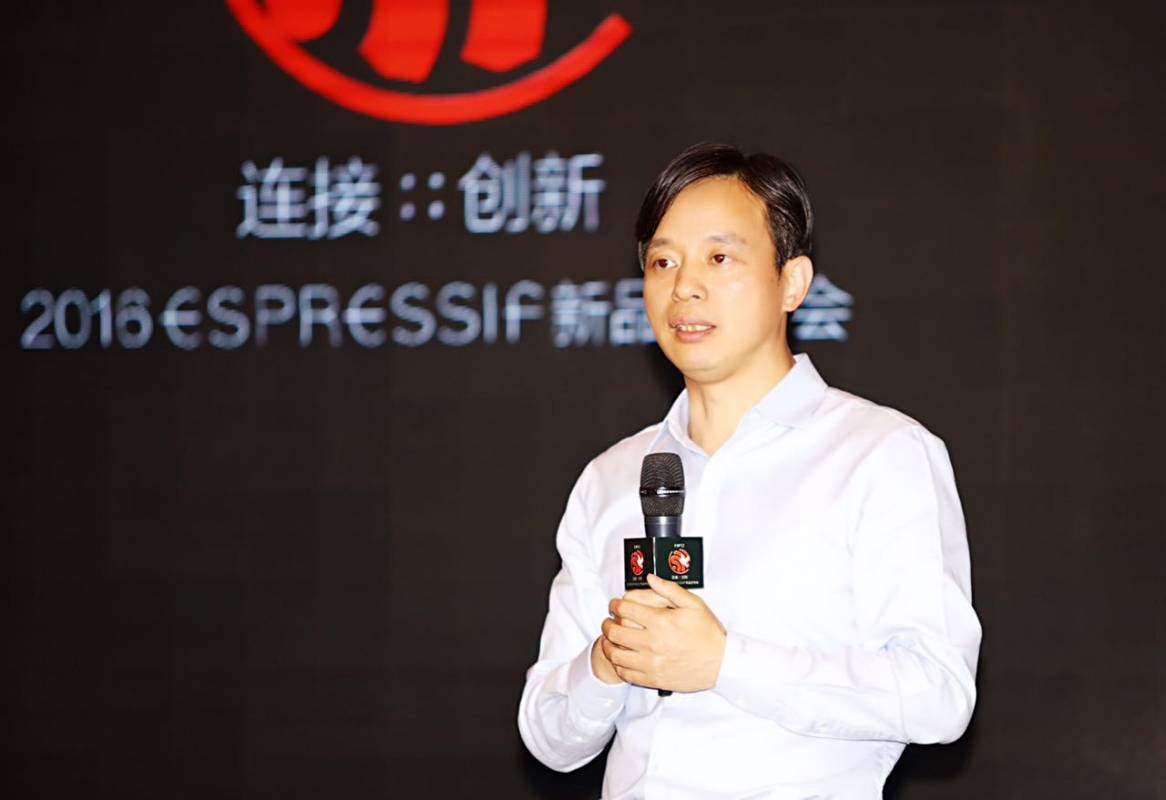 High Industry Recognition and Eco-Partnerships
Haier Group and Espressif Systems have sealed a strategic agreement to cooperate in jointly promoting the development of U+ Smart Life Platform. Dr. Zhao Feng, Chief Technology Officer and Vice President of Haier Group, demonstrated his confidence in the market potential of U+ Smart Life Platform by cooperating with Espressif Systems. In his speech he said: "Haier Group is devoted to the construction of an open ecosystem network through the development of Haier U+ Smart Life Platform. Our products cater to the users' needs and experience. So, we prioritize the upgrading of smart software, hardware, and security. Our cooperation with Espressif Systems in building an open and connected ecosystem network will contribute to the realization of 'smart homes', which will bring benefits to multilateral parties."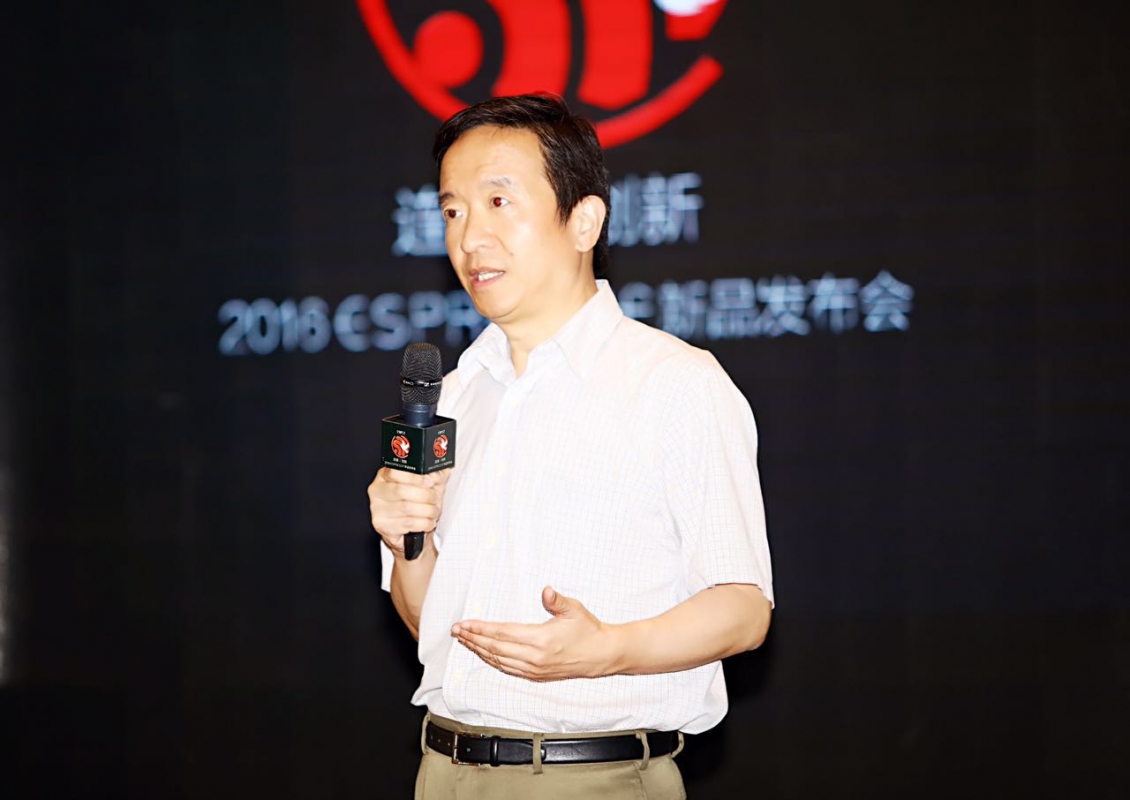 Mr. Gao Ziguang, the person in charge of Xiaomi Mi Smart Home, said: "Xiaomi started the strategy of 'smart home smart family' two years ago, and since then it has rolled out a complete set of communication protocols, including embedded layers of communication protocols, cloud and APP. We have also invested in about 60 smart hardware eco-companies in the ecosystem strategy, many of whom have started using the products of Espressif Systems. Espressif's products feature high performance, minimum peripherals, simple design, and low cost. They are even better than those made by some excellent foreign companies. All these qualities render the Espressif Systems one of a kind in the domestic market."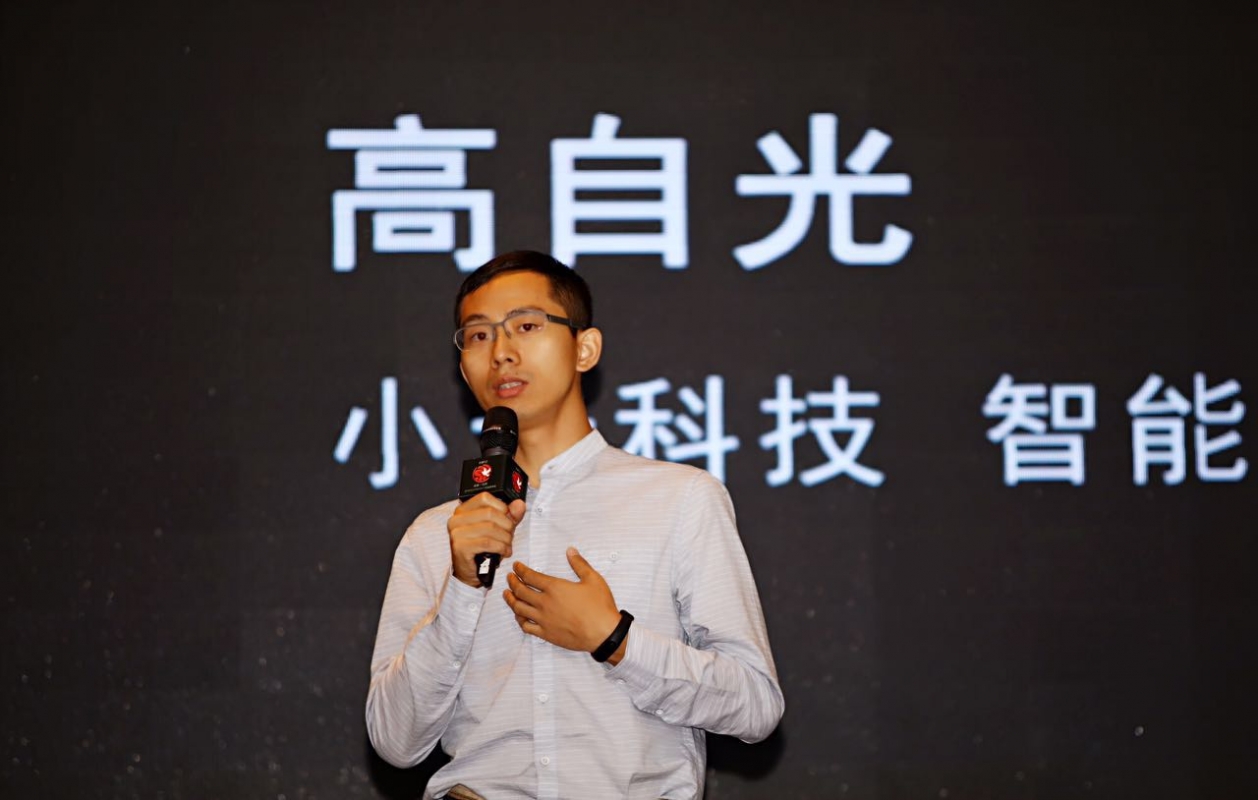 Mr. Liu Yunpeng, a senior expert of the OS business group from Alibaba, also stated: "The YunOS Department of Alibaba Group and Espressif Systems jointly launch YoC (Yun on Chip). YoC, the YunOS-embedded ESP32 chip, supports the ID² IoT authentication security system. It has built-in channels connected to the cloud. Thus, it can seamlessly connect to voices, content, e-commerce and many other internet services, providing the shortest path from chip to cloud for chip developers.
E-Lighting signed a strategic agreement to cooperate with Espressif Systems in a joint effort to drive the development of smart lighting.
At the roundtable, Mr. Teo Swee Ann, CEO of Espressif Systems, and the guests of the conference exchanged their ideas and vision regarding the future development of the IoT industry.
- Mr. Gao Ziguang said: "In the internet industry, one can always back out immediately, if he or she finds that opportunity is not attractive enough. But in the IoT industry, it takes a relatively long time to reach the products' end-users. Research and development could take from six months to two years; hence, it takes much longer for IoT products to be launched, released and distributed to the customers. In short, the IoT product's design cycle is much longer than that of the internet business, and this makes the overall experience gained much more valuable. Besides this, developers of smart hardware also need to shoulder the responsibility of popularizing the market, the platform and the idea of smart life."
- Mr. Liu Yunpeng stated, "Alibaba Group champions the vision of making it easy to do business anywhere and simplifying the manufacturing of internet hardware. The infrastructure of YunOS has to be good and secure, in order for it to be able to provide better services. Only when the infrastructure is secure can we connect other equipment to it."
- Mr. Yangyi, co-founder of Tuya Technology, also said: "Of all the domestic companies, 95% need help to deal with technology problems. So, we focus on PaaS and SaaS layers of computing services and try to standardize them into products that customers can use independently. Meanwhile, chip application and development will be easier, and the cost will be closer to market purchasing power. This is exactly what Espressif Systems is doing."
- Mr. Huang Xixiong, General Manager of Gizwits, said: "Gizwits is a platform for IoT development, which provides developers with open self-service access. Our vision and mission is to connect through products. Developers play an essential role in the future of smart hardware."
Wi-Fi + BT Combo Dual-Mode Dual-Core Smart Chip — ESP32 Fuels the Innovation of IoT Developers
The ESP32, like all Espressif products, is highly integrated. Embedded with dual core 32-bit MCU, it can achieve optimal performance with only a dozen peripheral devices. One core works for high speed connection and the other for standalone application development. The dual-core MCU has a 240 MHz frequency and a computing power of 600 DMIPS. It supports Wi-Fi HT40, Classic Bluetooth / BLE 4.2, and more GPIOs.
The ESP32 supports multiple modes of control, including GPIO, touch control, voice, QR code and facial recognition. It is suitable for customers who need to incorporate multiple applications in their networks.
At the press conference, Mr. Teo Swee Ann listed 48 features of ESP32, including a 5 μA interactive low power mode.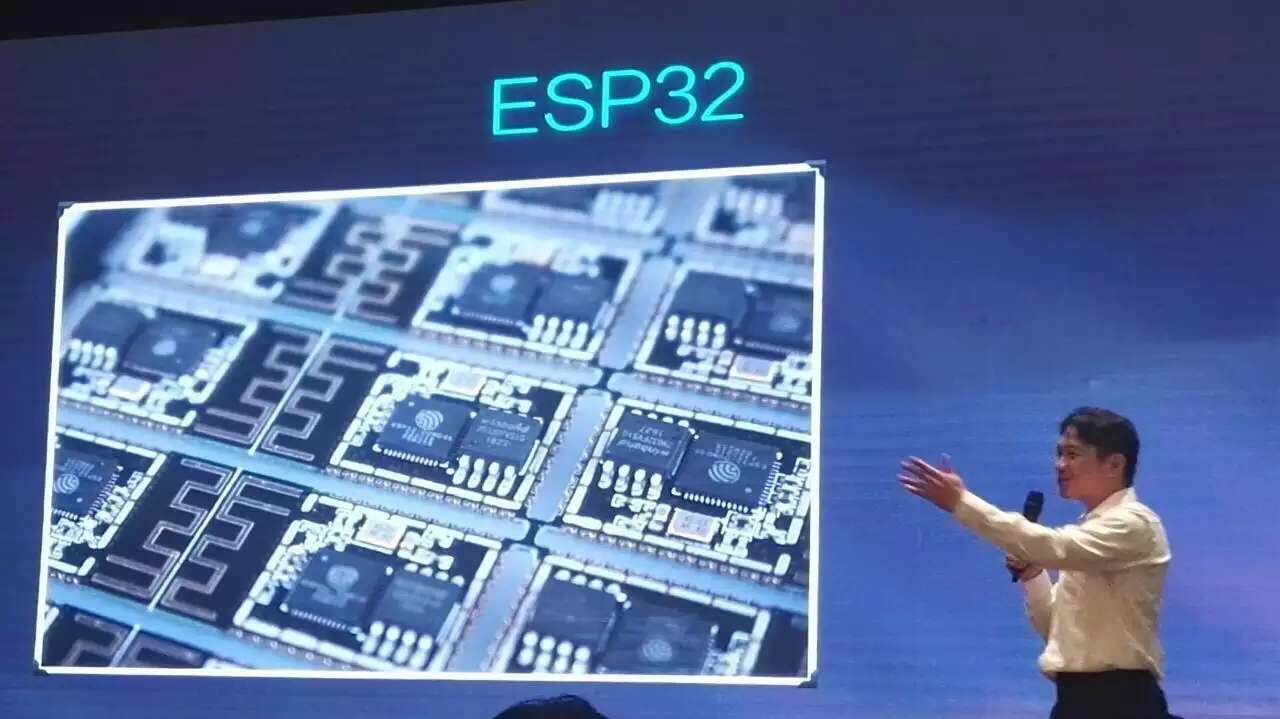 On-Site Technology Display:
A. ESP32 Wi-Fi Audio Solution
At the press conference, Espressif Systems showcased the ESP32-Lyra series of audio solution. ESP32-Lyra is a smart audio platform with top value for money, which is specifically designed for IoT application. With its ESP32 dual-core processor and Wi-Fi + BT capability, ESP32-Lyra possesses the functions of voice recognition, audio playing, and cloud service. With its superior computing power, the ESP32-Lyra platform can support systems of artificial intelligence, voice and image recognition, wireless audio systems, as well as smart home networks.
This latest solution can cut 50% off the cost of Wi-Fi stereo's electronic module, thus greatly lowering the cost of Wi-Fi audio solutions. It is expected that Wi-Fi will become the most popular mainstream audio configuration, compared to Bluetooth.
Features:
Multiple audio interfaces with high extensibility
Touch button support
Multiple audio formats support: WMA, ALAC, AAC, FLAC, OPUS, MP3, WAV, and OGG
Multiple wireless audio standards support: DLNA, AirPlay, and QPlay
Multiple cloud platforms support: Ximalaya FM, Alibaba YunOS, and Amazon
Multiple distribution network protocols support: ESP-Touch, Alink, Joylink3.0, and AirKiss
B. ESP32 Wi-Fi Mini Camera
The ESP32 integrates a highly flexible I2S interface which can receive and transfer data via an 8-bit or 16-bit signal bus. At the press conference, Espressif Systems also presented a single Wi-Fi camera with an ESP32 chip, which supports a 300,000-pixel video application with QR code recognition availability.
Features:
Smooth data reception from image sensors
Quick QR code recognition
Small size, suitable for payment application in retail and catering industries
C. 3D Game on ESP32
The ESP32 has 520 KB of internal SRAM, which is enough for most IoT applications. By expanding external SRAM, the ESP32 is capable of running more demanding applications. The ESP32 has over 600 DMIPS of processing power, which is more than enough to play a 3D "Shoot 'Em Up". The ESP32 supports accelerated writing to an LCD using DMA via the parallel mode of the I2S controller, allowing for fast full-screen refreshes.
There was a screen powered by ESP32 on site at the press conference. The three-chip solution can run the classic video game "Doom1" perfectly, demonstrating the strong computing capabilities of ESP32.
Features:
Strong computing capability
Expansion of external SRAM for quick porting of memory-hungry applications
Accelerated LCD display driver for fast-paced action
D. ESP-Mesh (Wi-Fi Mesh)
In addition to the release of the ESP32, Espressif Systems also showcased its advanced ESP-Mesh technology (Wi-Fi Mesh) on site. A total of 160 pieces of smart light formed a Mesh network through self-organization. The Mesh network supports multiple network structures including internet cloud server connection, local router connection, and routerless Mesh-network internal connection. It also allows a full range of control scheme: APP, WeChat, remote control, smart plug, etc. The technology can be applied to large-scale commercial lighting and smart home network solutions.
Thus far, Espressif Systems has paved its way into the market of factory-installed commercial lighting and smart home appliances by cooperating with many listed companies specializing in smart home devices.
Both ESP8266 and ESP32 support ESP-Mesh technology.
ESP-Mesh technology can be applied to other kinds of smart device network, apart from lighting devices.
About Espressif Systems
Espressif Systems is an advanced and professional IC design company with headquarters in Shanghai, providing low-power Wi-Fi and Bluetooth SoCs and wireless solutions for the Internet of Things (IoT) applications. We have a team of innovators from around the world, working in the area of chip design, algorithm research, software development, open source development, product development, and customer services. For more information on Espressif products and services, please visit our website: www.espressif.com , or contact us via email: sales@espressif.com.
For media communication please contact us using the following email address: pr@espressif.com.
Official WeChat account: espressif_systems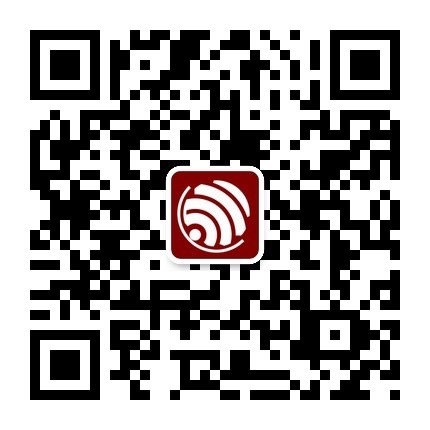 News

Espressif Systems has launched a brand new Software Development Kit (SDK) with full integration of Apple HomeKit.

News

Espressif Systems has offered the ESP32 technology to partner with Xiaomi, the world's largest smart-hardware platform.

News

Espressif Systems and Elektor International Media have teamed up to organize an international competition focused on ESP32-PICO-KIT.